Team Members
Dr. Bonnie McElhinny – Director and Founder
Bonnie McElhinny grew up at the confluence of Connoquenessing and Glade Run Creeks in Western Pennsylvania, on Lenape and Seneca Territory. She currently lives in Toronto, the 9 rivers city, in the watershed of niigaani-gichigami, or chi'nibiish, also known as Lake Ontario.
Bonnie is Principal of New College at the University of Toronto, and Associate Professor of Anthropology and Women and Gender Studies. Her books include Words, Worlds and Material Girls, Filipinos in Canada (edited with Roland Coloma, Ethel Tungohan, J.P.Catungal and Lisa Davidson) and, most recently, Language, Capitalism, Colonialism: Toward a Critical History (with Monica Heller). She regularly teaches courses on unsettling settler colonialism, living on the water in Toronto, and water and social justice. She directs Water Allies @ New College.
Sabrina Uwase – Project Manager 
Sabrina Uwase was born in Burundi, a landlocked nation in East Africa. A body of water that holds much significance to Sabrina is Lake Tanganyika. It is an African Great Lake and the second oldest freshwater lake in the world. She completed her Hon. B.A. in Political Science and History, with a minor in Caribbean Studies. Her research interests include decolonization, political economy, and environmental degradation. Presently, Sabrina is an M.A. candidate in History at the University of Toronto.
Miranda Black – Event Coordinator
Miranda Black is a Master's Candidate in Environmental Applied Science and Management at Ryerson University. Her lineage stems from Tyendinaga Mohawk Territory. As an Indigenous student Miranda's thesis research focuses on Indigenous-led environmental management in Toronto and Lake Ontario, in specific Toronto Island. Miranda has worked with several NGOs as an organizer and coordinator of special projects including Shift: Action for Pension Wealth and Planet Health, Corporate Knights Magazine, and EcoSchools Canada.
Andeep Turna – Listserv and Site Manager
Andeep Turna is a first-generation Canadian born in the city of Toronto and spent his younger years in neighborhood of North York by the Humber River (Cobechenonk, "leave the canoes and go back") watershed. His interest in water is fueled by his travels visiting family in Punjab ("the land of five rivers"), India, and Trinidad found in the Caribbean Sea. Today, he is currently completing a Hon. B.Sc. double majoring in neuroscience and molecular biology and a minor in Geoscience at the University of Toronto. In a broader sense, he seeks to enhance his understanding of important general issues concerning water and the relationship they hold with the human system. In the future, he hopes to utilize work from the different STEM fields to help resolve the social problems communities face relating to water.
Aaliyah Mulla – Research Assistant
Aaliyah Mulla is a third year Life Sciences student at the University of Toronto, planning on pursuing a B.Sc. in Neuroscience. She was born in England and now lives in Toronto with her family, in the Don River watershed. In her free time, she loves hiking through the wilderness and up mountains, particularly near bodies of water. Through her travels over the years, Aaliyah has developed connections with various water bodies around the world, but she especially loves the Don River, which she has grown up alongside. In the future, she hopes to use her STEM background to help develop solutions to ongoing environmental and humanitarian issues, as well as to help ensure scientific methods are environmentally friendly.
Doug Anderson – Member
Doug Anderson (Bungee Métis) grew up closely connected with Pasapkedjiwanong (the Rideau River) in the Ottawa Valley, and has lived in Toronto for over 30 years. He is one of the founders of Naadmaagit Ki Group (NKG), which works to restore indigenous responsibilities to the land and water in Toronto. NKG is working with urban Indigenous people planting medicines, mound gardening, fighting invasive species, and supporting Indigenous cultural learning on land in the city. Doug also divides his time between Invert Media and Ph.D. studies in Indigenous Education at York University. His new book with Lorraine Chiarotto and Julie Comay Natural Curiosity (2nd Edition): A Resource for Educators–The Importance of Indigenous Perspectives in Children's Environmental Inquiry is out now via University of Toronto Press.
Kristen Bass – Member and former Photographer 
Kristen was raised in Hythe, a village of approximately 800 people, located in Treaty 8 territory in northwestern Alberta and on the Peace River watershed. Currently, she is an upper-year undergraduate student and a Dean's List Scholar at the University of Toronto completing a double major in Sociology and Women and Gender Studies, as well as a minor in Writing and Rhetoric. In 2010, Kristen received a diploma in Photography from the Northern Alberta Institute of Technology, after which she worked as a commercial photographer for nearly six years. However, a burgeoning self-awareness and growing passion for social justice prompted her to return to school. She now seeks to combine her photography background with her academic interests in support of social justice. Kristen's research interests lie in water and environmental justice, indigeneity, social policy, and labour market equity.
Chaya Ocampo Go – Member and former Events Coordinator
Chaya Ocampo Go (吳綺霞) is a transnational Filipina working in the fields of disaster and climate change. Born and raised in Manila ("where there are mangroves"), she most recently worked in the Binahaan Watershed among other coastal communities in the Philippines ravaged by super typhoon Haiyan/Yolanda in 2013. "Women of Storm Surges" is Chaya's ethnographic project on Waray women's stories of surviving the storm and a historical continuum of colonial violence. She is currently a Ph.D. Candidate at York University's Geography Department and a research fellow for the Citizens' Disaster Response Centre in the Philippines. Since moving to Tkaronto ("where trees stand in water"), Chaya has practiced with local Sanghas of engaged spirituality and is learning to be an unsettler.
Nasreen Hussain – Member and former Events Coordinator
Nasreen completed a Master's degree from York University's Environmental Studies program in 2017, focusing her research on the significance of water through Indigenous and holistic worldview. For the past 3 years Nasreen has been working as a researcher, interviewer and video editor for Dr. Deborah McGregor's Indigenous Environmental justice project, at Osgoode Hall, York University. Nasreen's research addresses the differences of water in Western worldview and Indigenous law, Indigenous women's knowledge and connection to water and through her own personal lens to inspire a more comprehensive understanding of it, relayed through critical reflection, photography, poetry and film. In 2018, she completed a diploma in documentary film-making from Seneca College. Her favorite body of water is the Sorgeto hot springs in Ischia, Italy.
Hazim Ismail – Member and former Project Manager
Hazim Ismail is a Bugis-Javanese Malay, Chinese bissu/non-binary student currently pursuing an MA in Anthropology. Born in Kuala Lumpur, Malaysia, their familial roots spread out over the Southeast Asian archipelago, formerly known as Nusantara. The waters they grew up with, from Lake Tempe to the Klang River valley where they were born informs how they relate to the world. While their current research interests involve the complex gender systems of diasporic Bugis communities in East Kalimantan, Indonesia and how sexualities are influenced by nationalism and neoliberalism, they hope to branch out and examine how their communities back home relate to the environmental destruction and industrial contamination of water sources. The mangroves they once frolicked in as a child are now corporate landfills and the fish are poisoned and have mostly disappeared. It is their hope that they can mold their academic interests to contribute to alleviating the environmental degradation back home.
Stepfanie Johnston – Member and Former Research Assistant
Stepfanie Johnston is an Anishinaabe-kwe from Northern Ontario with family from Elliot Lake and Serpent River First Nation. Stepfanie has completed her Honours B.A. Specialization in Indigenous Studies with a minor in Indigenous Healing and Wellness at Laurentian University. She became more involved with her Anishinaabe traditional heritage during her studies at Laurentian and her main focus of research is in trying to understand how cultural identity is connected to health. Stepfanie is currently pursuing her M.A. in Anthropology with a Collaborative Specialization in Indigenous Health at the University of Toronto. Her favorite body of water is Lake Huron where she spent most of her time growing up.
Justin Langille – Member and former Project Manager
Justin Langille was raised near the banks of the Grand River on Six Nations of the Grand River territory, also known as Elora, Ontario today. He currently resides in Toronto on the shores of chi'nibiish, also known as Lake Ontario. He is a Ph.D. anthropology researcher and student at the University of Toronto as well as a documentary photographer. His research and images consider how water stewardship is accomplished collectively. He is currently developing new work concerning the emerging global reliance on water desalination technology. His images have been featured by the Contact Photography Festival, Greenpeace Canada, the Capture Photography Festival and the Magenta Foundation and others. His recent research has been supported by the Social Science and Humanities Research Council of Canada and Mitacs.
Amanda Harvey Sanchez – Member and former Project Manager
Amanda Harvey-Sánchez is of mixed-race Mexican heritage and grew up in Toronto, the site of the Dish with One Spoon Wampum Belt Covenant, near the shores of chi'nibiish (Lake Ontario). She came to approach questions of social and environmental justice through activism, having worked primarily in the climate justice realm on fossil fuel divestment and anti-pipelines organizing. Amanda holds an Honours B.A. in Sociocultural Anthropology, Environmental Studies, and Equity Studies from the University of Toronto, where she also participated in university governance and electoral politics. She is currently pursuing an M.A. in Sociocultural Anthropology and South Asian Studies at the University of Toronto. Her research explores the intersections of caste, indigeneity, and social mobility in Kerala, India. During the 2018-2019 academic year, Amanda is a Junior Fellow at Massey College.
Community Partners
Indigenous Environmental Justice Project
Niigaani-gichigami Water Festival
World Wildlife Fund – Freshwater
Water Researchers at U of T
Coming Soon
Students
Madison Laurin
Madison Laurin grew up in Southern Alberta where the Elbow River turns north into the Bow River. Once known as Mohkínstsis (for elbow in Blackfoot), and now as Calgary, this area was designated under post-confederate Treaty #7 made with the Plains First Nations. She moved from this Numbered Treaty territory to where the Two-Row Wampum Treaties preside in Ontario for her studies. There, she completed her undergraduate with Honors from the University of Toronto specializing in socio-cultural anthropology with an interest in examining how indigenous groups engage in resource politics in Canada and around the world. She was awarded the Richard B Lee Award in Critical Anthropology for a paper examining the politics of resistance, collaboration and refusal by indigenous groups in Canada and Hawai'i.
Christianne Hoey
Christianne grew up around the Greater Toronto Area, in Aurora and Milton. She currently lives in Toronto where she recently completed her Master's degree in Medical Biophysics at the University of Toronto researching treatment resistance in cancer. Her interest in water issues began in her undergraduate degree when she worked at Public Health Ontario monitoring the water quality of Lake Ontario. With both her academic and volunteer endeavours, she strives to create a future where we all have health equity, of which water is of utmost importance. Her favourite bod(ies) of water are the lakes of Algonquin Park where she grew up camping and canoeing.
Michelle Woodhouse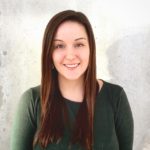 Michelle Woodhouse is of English and Métis ancestry and was born and grew up near Lake Scugog, territory of the Huron-Wendat people. She later moved to Toronto, site of the Dish with One Spoon Wampum Belt Covenant. Michelle holds an Honours B.A. in Environmental Geography and Environmental Studies at the University of Toronto. Her passion is for social and environmental justice, supporting Indigenous resurgence, and protecting water resources. Michelle works as a Research Analyst for the Great Lakes Policy Research Network. She is currently a MSc. Candidate at Ryerson University in Environmental Science and Management. Her research explores green infrastructure implementation in the City of Toronto. She was awarded the Bruce Fellowship for Canadian Freshwater Policy to support her thesis research. For Michelle, the entirety of the Great Lakes water bodies hold significance as she sees these bodies of water as a life-connecting force for all those who reside within and near the basin and those who visit.